Herring in the Movies
From the 1959 classic: 'Some Like it Hot'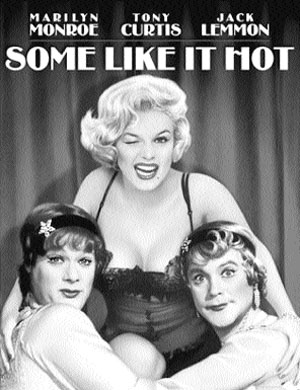 In the scene where Marilyn Monroe and Tony Curtis are on board the yacht he

points out the difference between the fore and aft of the yacht, explaining that it depends on: "whether you're coming or going." Fancy servingware, candles, and a midnight snack are set out. When she points out a large trophy fish mounted high up on the wall, he pops the cork on the bottle of champagne and explains how the effects of alcohol deflate size:
Sugar
: [admiring a large fish trophy] What is it?
Junior
: It's a member of the herring family.
Sugar
: A herring? Isn't it amazing how they get those big fish into those little glass jars?
Junior
: They shrink when they're marinated.