HERRING PODCAST
Rosh Hashanah special: When herring turned hip – Tel Aviv Table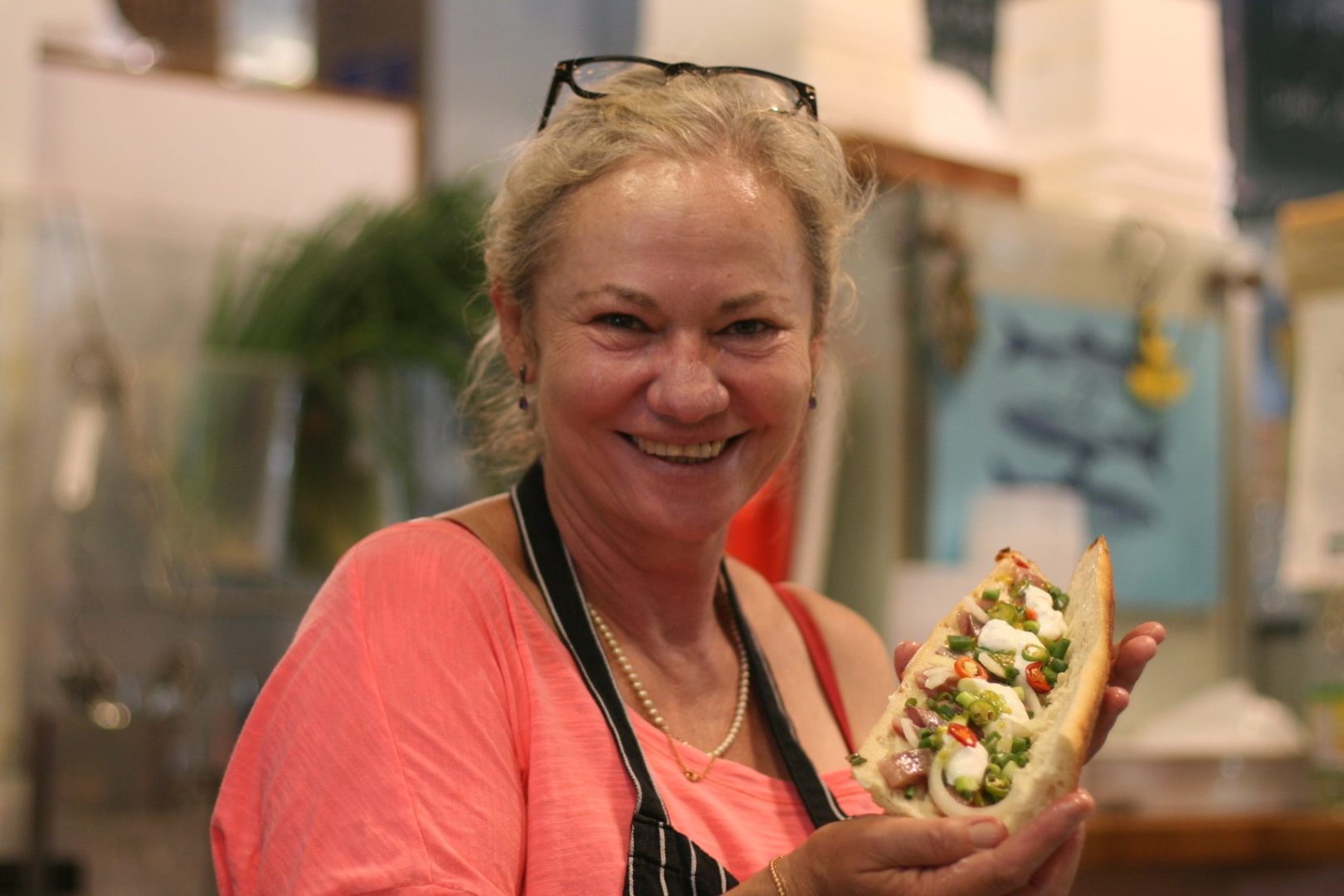 "You have to eat fish on Rosh Hashanah if you don't want to go to hell," explains the indomitable Sherry Ansky, food columnist and mother of celebrity chef Michal Ansky. Only Sherry Ansky would guzzle a serving of pungent pickled herring on a first date. And only Sherry Ansky would risk first impressions by devouring her date's helping as well as her own. Such is food writer Ansky's addiction to this diminutive jarred fish.
Today, Israelis swarm to the
Sherry Herring
sandwich stand at Tel Aviv's Port Market to enjoy a sweet and sour pickled herring, creamed herring, or herring confit sandwich. Sherry first fell in love with pickled herring aged six, at a time when Ashkenazi cuisine was generally derided for being bland and watery (think gefilte fish and chicken consommé). "There was a saying," she remembers, "that if you're invited to dinner at an Ashkenazi's house, take a bathing suit."
Sherry is delighted to be part of a worldwide revival of Eastern European Jewish cuisine.
Photo: Sherry Ansky at her herring sandwich stand at Tel Aviv's Port Market. Credit: Daniella Cheslow.
LISTEN TO THE PODCAST: http://tlv1.fm/full-show/2014/09/22/rosh-hashanah-special-when-herring-turned-hip-tel-aviv-table/?utm_source=wysija&utm_medium=email&utm_campaign=Newsletter
THANKS TO http://tlv1.fm/